WELCOME TO
11th INTERNATIONAL CONGRESS ON ADVANCES IN CIVIL ENGINEERING
Dear Colleagues,
11th International Congress on Advances in Civil Engineering- ACE 2014 will be held in Istanbul, 21-25 October 2014, which will provide an opportunity to meet and share their interests and experiences while enjoying an interesting programme of activities and conducting the business.
The traditional ACE congresses have been hosted every two years by one of the organizing universities: Bogaziçi University, Eastern Mediterranean University, Istanbul Technical University, Karadeniz Technical University, Middle East Technical University, Yıldız Technical University and Turkish Chamber of Civil Engineers.
We aim to discuss the latest and current issues on Civil Engineering in academic platform and to bring together researchers, experts in many countries from all over the world. ACE 2014 is most timely and, in addition to hearing presentations from experts and interesting speakers, participants will be able to attend in a number of Panel Discussions, Tutorials / Workshops, Keynote Speakers, Technical Trips / Exhibitions, Social and Cultural Events particularly during the congress days.
For those who have not been to Istanbul yet, there is a real treat in store for you: for those who will be returning again, there will be many exciting and fascinating experiences waiting for you.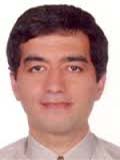 With warmest wishes,
Prof. Dr. Teoman Özer,
ACE 2014 Chairman
IMPORTANT DATES
Abstract Submission Deadline:


December 31, 2013




January 31, 2014

Full Paper Submission Deadline:


April 15, 2014




June 15, 2014

Full Paper Acceptance Notification:


August 15, 2014

Abstract Acceptance Notification:




February 15, 2014




March 1, 2014

Early Bird Registration:




July 15, 2014




August 29, 2014

Registration:


September 5, 2014
Camera-ready Paper Submission
Deadline:
September 1, 2014